EXISTING SYSTEM PACKAGE
>24-HOUR MONITORING
>NO COST TO SWITCH
>NO INSTALLATION FEE
>NO ACTIVATION FEE
>FREE SERVICE CHECK
>ENTRY/EXIT CHIME NOTIFICATION
>UL APPROVED MONITORING STATION
>LICENSED TECHNICIANS
>HOMEOWNER INSURANCE REDUCTION
> ATLANTA-BASED COMPANY
>YARD SIGN & DOOR/ WINDOW DECALS

Charges are applied for any additional equipment and replacement of equipment.
When switching to CMS, current system must have capability to be transferred
to CMS monitoring
and be in good working condition. Home must have working
land line.
Homes
without a land line will need to purchase a Cellular Wireless Unit
Cellular Wireless monitoring is $34.95 monthly. There
is a charge for any
additional equipment add-ons or equipment replacement.
No other offers
can be applied to this offer.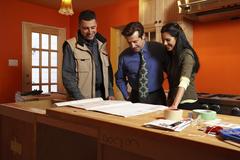 Switch to CMS for Exceptional Service and Incredible Rates!
*Other Services Offered
>Cellular Alarm Monitoring*
>CCTV Installation, Sales & Service
>Pre-Wiring New Homes
>Equipment, Sales & Service



Offer includes existing system already in home. Does not include additional equipment replacement or add-ons.
36-Month Agreement required and satisfactory credit history. Advance monitoring payment due upon agreement completion. Can not be combined with any other promotion or offer.